Holiness David (Running Eagle Shooting Star)
(House of the Beloved, Star of David)
I send to you
A heart so true
Golden light burns (brotherhood)
It will never return (gifts to the world)
It is to spread out over the world and more
People cannot ignore
It will connect all hearts in time
And that is more worth than a dime
(sky, truth of the embrace)
I gratitude the fire in you
It cleans the world inside out
That is what you do!
Thank you to Be
There for others and me.
Southern Season, your Song of Heaven
Green Person, Spiritual Embrace
Rainbow Warrior of Prophecy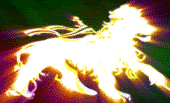 Shines like a bell that rings us free. There is a place in the galaxy, where stars are born to illuminate and lead. Let us go to heaven where all does bleed (the Red Road), for law of love, comes once in our hearts, now is the time, to live and start. Give all you have to wisdom's call. Wake up to the Song, before you fall. And we will be waiting, for you this day, when you cross over, to play. I am your Father, Red Hand knows (Holiness David Running Eagle Shooting Star) the way, that love springs eternal and always grows. Just watch out for others along the way, and you will be gifted the highest praise!